Police: Man Takes 2-Year-Old Son Along For Mini-Crime Spree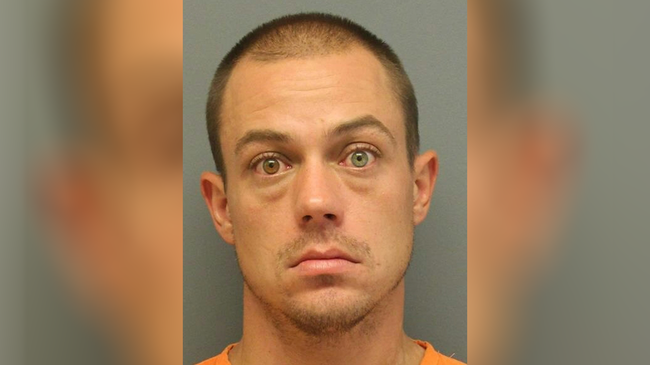 A man in Newport News, Virginia has been charged with attempted robbery, burglary and contributing to the delinquency of a minor after police say he broke into a business and then crossed the street to allegedly rob a 7-Eleven convenience store - all while carrying his two-year-old toddler with him.
Officers arrested 29-year-old Lundy Wayne Riley, who was carrying his two-year-old toddler son with him during the alleged crimes.
Police say they were dispatched to the All Auto Repairs shop located in the 9400 block of Warwick Boulevard in Newport News on Aug. 5th after reports of the shop's burglary alarm was going off. That's when they discovered the front door of the auto repair shop had been smashed in. At the time, officers were also across the street, taking Lundy into custody.
After a brief investigation of the two incidents, police say Riley broke into the repair shop, and then attempted to rob a 7-Eleven clerk of her car keys. He also assaulted another man in an unsuccessful attempt to take his car keys.
Riley's two-year-old toddler was uninjured following the mini-crime spree, police said.